Eyecare
Regular eye tests are vital to ensure optimum visual performance as well as the early detection of eye conditions and diseases.
A referral from your GP is not required to see an Optometrist.
We are a bulk-billing clinic. However, if any additional testing is required which doesn't attract a Medicare rebate, this will be discussed with you prior to proceeding.
Allow up to 45mins for a thorough eye examination. At the end of the eye examination, you will receive a full explanation of your vision and state of your ocular health. Our Optometrists will provide you with any recommendations, personalised for your individual needs.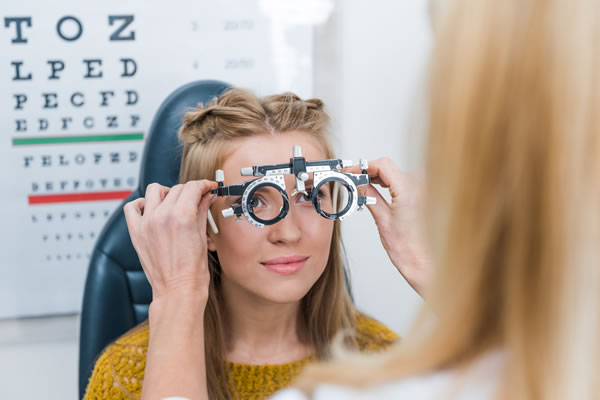 Our comprehensive eye examinations include:
Assessment of focusing error such as: myopia, hyperopia, astigmatism and presbyopia
Diagnosing signs of eye diseases: diabetes, cataracts, glaucoma, macular degeneration
Binocular Vision & Eye Muscle Coordination
Contact Lens Examination and Fitting
Foreign Body Removal – Detection and removal of foreign particles from the ocular region; epilation of ingrowing eyelashes
Low Vision Management – Low vision aids are held in the clinic and available for trial and purchase
Ocular Emergencies – diagnose and treat eye infections, inflammation, allergies & foreign body removals
Orthokeratology
Retinal Photography , 3D OCT Scanning & Corneal Topography
Safety and Occupational Eye care
Sports Vision
VicRoads Eyesight Testing